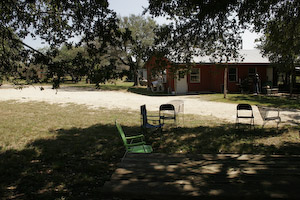 It's never a dull day around Pure Luck!  Today preparations are being made to spiff up the place around here for visitors this month. Juan and Lalo are spending some time cleaning up the dairy, while Amelia and Gitana are doing some heavy lifting getting all the lawn furniture together, and doing some last minute planning.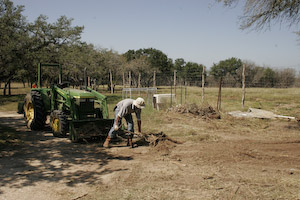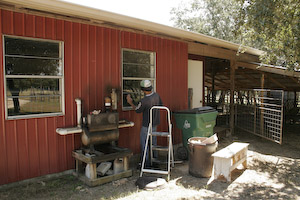 Juan and Lalo cleaning up around the dairy
The first of three Fall Workshops begins on Friday.  During the workshops Amelia and Gitana teach all the attendees the ins and outs of farmstead cheesemaking.  It is a really fun way to get to know people that want to do what we do and others that just want to have a great time and learn something new!
If you are interested in taking one of these workshops, we still have openings for the Oct 26-28 workshop.  Check out the Workshops page for more info.