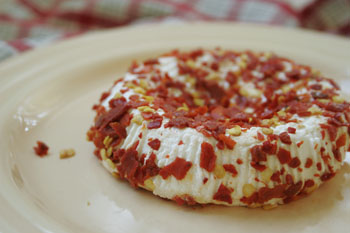 Chevre
A French style cheese, made fresh weekly, moist, creamy, delectably tart, made with the following herbs & peppers:
Basket Molded Chevre
Fresh Parsley & Garlic
Anaheim Red Chili Pepper
Peppercorn
Mix - Black Pepper, Red Pepper, Garlic, Parsley and Dill
Chipotle - Smoked Jalapeño
Fresh Basil Pesto -  This spread is made with Pure Luck's organic basil.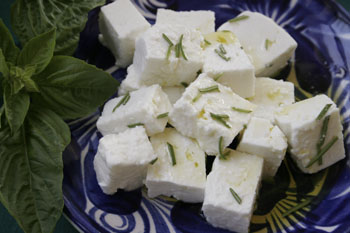 Feta
A Greek style cheese, aged, sharp, clean, semi-soft, slightly salty, crumbly, in a sea salt brine.
Claire de Lune
A semi-firm, ripened cheese, tastes like brie, slices like cheddar, can be grated like parmesan
Sainte Maure
An authentic French regional cheese, dry, robust texture, sharp, surface-ripened, firm and smooth, strong, complex,.
Del Cielo
A soft ripened, camembert-type cheese. 
Restaurant Pack
Chevre packaged in a one pound container.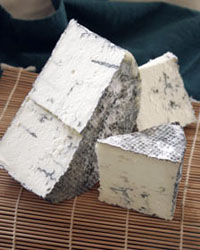 Hopelessly Bleu
One of Pure Luck's most popular cheeses.